Get a Quick Quotes for NIB OSHC & OVHC Plan in Just Seconds!
Browse Different NIB OVHC & OSHC Plans and Get Health Insurance Quotes Instantly By Providers!
About NIB OSHC | OVHC Health Insurance
NIB ovhc & oshc Health Insurance plans provide improved health outcomes through round-the-clock availability of health information, consulting and services.

Founded in 1952, NIB Group is an international health partner that is tried, tested, and trusted by over a million members across Australia.
OSHC (overseas student health cover) plans ensure effortless accessibility of best-in-class health services to over 190,000 international students in Australia.
In addition, This is the third-largest travel insurer in Australia, providing feature-rich, future-ready OVHC plans to facilitate seamless financial protection for travelers wherever they are in the world.
Driven by an intent to help people enjoy better health, This Health Insurance continually strives to help members make well-informed healthcare decisions, get broad coverage on almost all claims, transact with healthcare systems, and largely live healthier lives.
Get a quote for nib OVHC & OSHC health insurance policy now. Save huge on health plans.
Features of NIB OSHC & OVHC Health Insurance
Meets All Visa Requirements
NIB OSHC and OVHC Health Insurance covers completely meet the requirements of 16+ types of Australian Visas, including Student Visa (Subclass 500).
Committed, Considerate Support
A dedicated team of customer support representatives is available round-the-clock to assist NIB members through Live Chat, Voice Call, and Email.
Intuitive iOS/Android App
The Health Insurance mobile app helps members manage their policies, claims, payments, updates, and support tickets even on the go!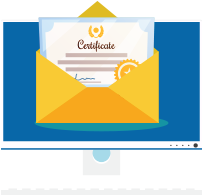 Get NIB OVHC & OSHC Insurance Certificate Instantly By Providers
It's simple – just pay and get your ovhc & oshc health insurance certificate delivered instantly at your e-mail ID by provider!
Why Choose Us
Some of the top reasons to choose us to buy oshc NIB & ovhc Insurance policies from us. There are multiple reasons our clients prefer us over others to buy insurance policies; here are a few!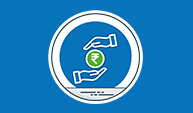 Best Plans

Offering you the best OSHC & OVHC insurance plans so you can compare and choose the one that suits your budget, and save a lot! Get a quote now.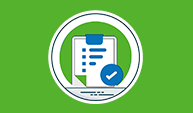 Complete Compliance
Getting you the policies that fulfills your visa conditions and provide you wide coverage.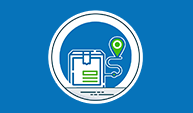 Instant Delivery
Get your insurance policy certificate delivered in your e-mail inbox within minutes of purchase.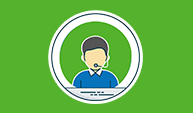 Complete Support
Throughout pre- and post-purchase support with help on buying the best policy depending upon need and budget.